Business News
Foreship makes key project management appointment to drive cruise ship…
페이지 정보
작성자
최고관리자
댓글
0건
조회
46회
작성일

22-11-11 16:33
본문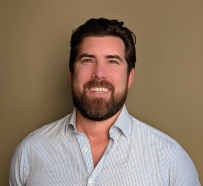 Leading naval architecture and marine engineering consultancy Foreship has appointed Brendan Harris as Director, Project Management Services, Foreship LLC, in a clear signal of its strategy to grow the company's US-based business activities.
Harris will be based at Foreship's Seattle offices and take responsibility for driving regional growth in the group's project management of ship refurbishment, focusing on fast-returning demand in the cruise sector and opportunities in the ferry market.
Well-known by multiple industry stakeholders, Harris joins Foreship from BC Ferry Services, where he oversaw a substantial fleet overhaul and upgrade and developed new quality control processes for fleet capital improvements. Previously, as Senior Project Manager, Vessel Refurbishment, Norwegian Cruise Line Holdings, he took responsibility for more than $300 million in NCL vessel drydocks, with notable projects including the 'westernization' of NCL Joy and the high value NCL Spirit refurbishment.
The new Director will be tasked with strengthening Foreship's US-based capabilities in the planning and implementation phases of project work. He will consolidate existing links with yards and contractors and optimize the relationship between project management and technical support to enhance the 'on-call' services cruise and ferry owners increasingly need. He will also focus on enhancing comprehensive project management support for owners seeking to fast-track ambitious refurbishment programs.
Over the last 20 years, Foreship has supported more than 1,200 refurbishment projects, including everything from feasibility studies to dry dock execution. Today, the company draws on support from over 80 in-house naval architects and engineers.