Business News
WinGD wins another system integration customer with K-LINE duo
페이지 정보
작성자
최고관리자
댓글
0건
조회
423회
작성일

22-11-11 16:37
본문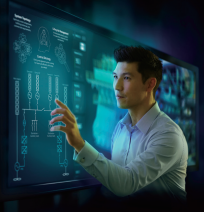 Swiss marine power company WinGD has signed a deal with Japanese shipowner K-LINE to integrate energy systems on two new 7,000 units pure car and truck carriers(PCTC). The vessels will feature WinGD X62DF-2.1 engines coupled with shaft generators – a configuration designed and integrated by WinGD - with energy use optimised by WinGD's X-EL energy management system.
By using the smart X-EL energy management system developed by WinGD, the K-LINE vessels will be able to optimise energy efficiency in real time across several modes of operation. In one example, power generated through the shaft generators will be used to precisely control the engine load while using LNG, meaning the vessels will not have to switch to diesel for sudden increases in engine load.
K-LINE has anticipated that the two vessels will reduce emissions of carbon dioxide(CO2), which is a greenhouse gas(GHG), by 25% to 30% compared to the previous generation of vessels using heavy fuel oil when they enter service in 2024.
The order means that two of the three biggest Japanese shipping companies have used WinGD's X-EL service for electric-hybrid system integration. Last year NYK Line selected WinGD to integrate a battery-LNG systems on four NYK Line PCTCs. The K-LINE pair will also be built at JinLing Shipyard(Nanjing) in China, which developing strong capabilities in the delivery of hybrid-powered PCTCs.
WinGD's X-EL battery-hybrid power integration brings two-stroke marine engine control into the electrified vessel power system for the first time. WinGD has developed proprietary expertise and digital tools to simulate, design and deploy the entire vessel powertrain, incorporating in-line shaft generators, frequency converters, thrusters and, whenever required, battery systems, integrated with the main engine.
The overall power configuration is controlled by a holistic energy management system, X-EL, that offers dynamic optimisation to real-time vessel operating conditions, interacting with WinGD Integrated Digital Expert(WIDE) to incorporate detailed engine insights into energy management.